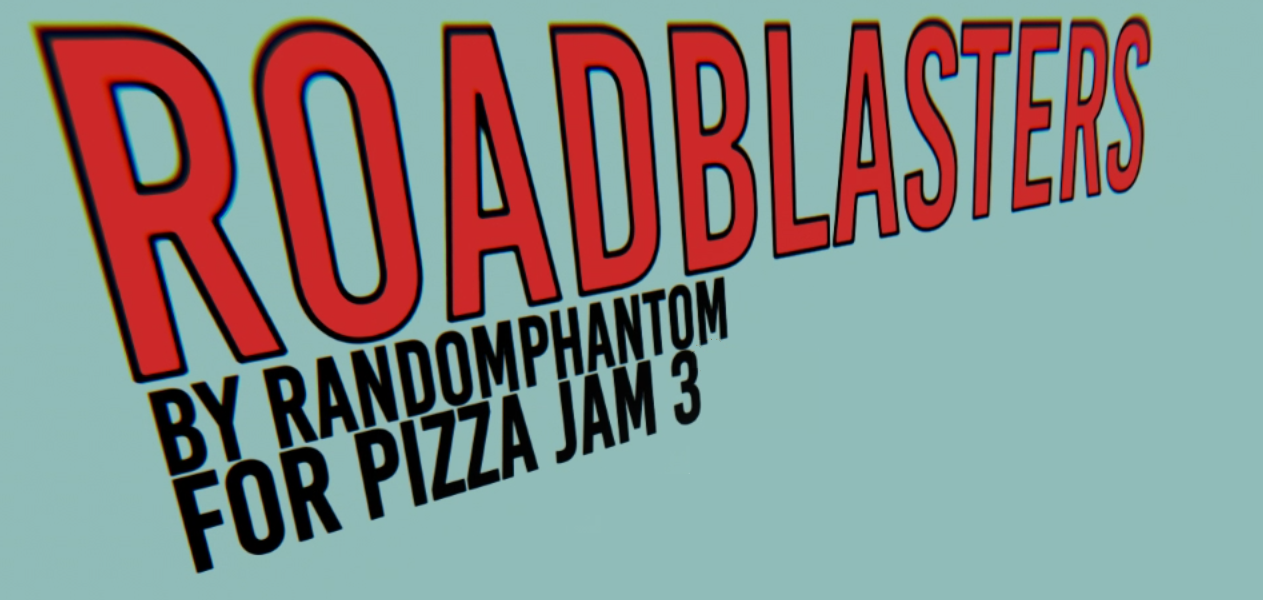 RoadBlasters
A downloadable game for Windows, macOS, and Linux
A racing game where the racing track is destructible. Drop mines and detonate the targets to add to your time, destroy the track and complete laps to rack up your score. Just don't fall off!
Controls: Direction keys to steer, Spacebar to drop mines.
Press P to turn off the postprocessing effects if the game is running too slow.

Made For the Pizza Jam 3 by Randomphantom in 48 hrs
Music from
Anonymous - O V E R T I M E M A T R I X
Was hoping to add more levels and obstacles but ran out of time.
Share your high score in the comments!

Download
Comments
Log in with itch.io to leave a comment.
Noice. How did you get that explosion damage to work? How does it create cracks in the track?
Created chunks using cell fracture in blender and set the rigidbodies to kinematic, which turns into nonkinematic and switching on usegravity upon explosions done with physics overlap sphere