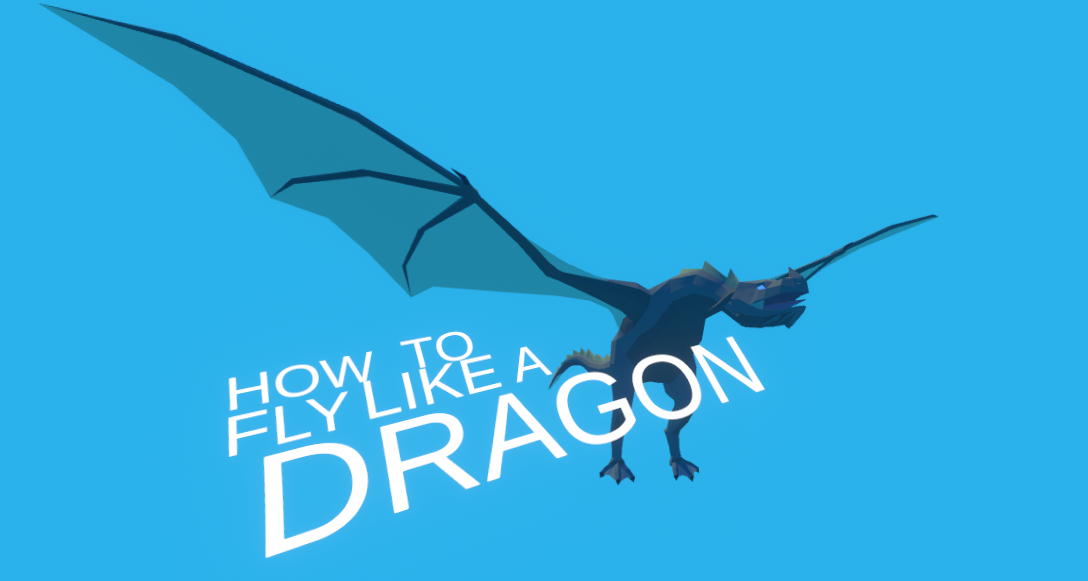 How To Fly Like A Dragon
A downloadable game for Windows, macOS, and Linux
Made for the GDN Gooseberry Game Jam with the theme - You are the Villain.

You are a dragon.
Being a dragon is. Real hard. Like flappy bird hard.

Play in 16x9 resolution
Use the mouse to control the dragon. Check out youtube trailer for a quick guide!
Move mouse forward to point wings up, backward to point wings down.
To ascend, gently flap wings by pointing wings up and down (moving mouse up and down). To make a dive, hold wings all the way up (or way down). To glide, hold wings in a neutral position.
Move mouse left/right to roll. Do it quickly to do a barrel roll in either direction.
Barebones Storyline
Mankind has upset nature's balance, and its up to you to get rid of the scourge of humanity. Destroy the man-made buildings with your spicy breath. But don't get hit!

This only has 1 tutorial level and 2 extra levels, however I'm glad of what I could cram in the jam time. Try going for the elusive SS Rank! (Take no damage and destroy all buildings)
NOTE: WebGL HTML5 version taken off, until I get the mouse cursor bias fixed! For now please use the download. Have added Mac and Linux builds finally!

Credits
Music: remix of CapDan ZeroSumGame - Original by Zakarra in LMMS

SFX: from Freesounds and LMMS, edited in Audacity
Art:
Dragon model from PigArt
Low Poly Medieval Buildings (House, Tower) by JPrinslooS
Download
Comments
Log in with itch.io to leave a comment.
For some reason, the dragon stays on the left of the screen, and won't move from there
I Felt So Much rage From This Game That It Was Addictive